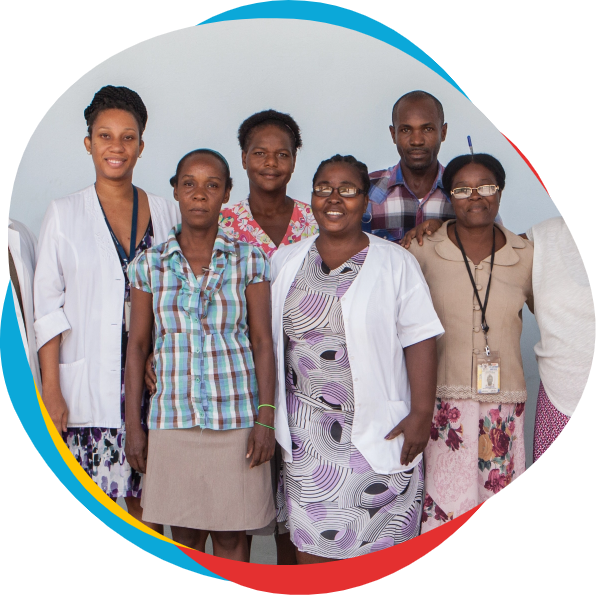 Saving lives since 1982
Founded by pioneering Haitian health professionals in 1982, GHESKIO (the French acronym for the Haitian Group for the Study of Kaposi Sarcoma and Opportunistic Infections) operates medical treatment and research centers in Port-au-Prince, plus clinics around Haiti.
We deliver critical healthcare services, as well as social and economic support, to low-income Haitians who face a myriad of challenges.
"You have people who are living in darkness, and we should be able to brighten their life."
– Dr. Jean "Bill" Pape, GHESKIO founder and executive director
We are resilient, and we are resolved
GHESKIO is defined by our resilience and impact in the face of enormous adversity. We are credited with the first comprehensive description of AIDS in the developing world. While our initial focus was on HIV/AIDS, sexually transmitted infections, tuberculosis and infectious diarrhea, we've developed public health models that have improved care across Haiti – and indeed, the entire developing world.
We continue to expand our services, and four decades later, we now deliver free care to more than 100,000 patients annually.
GHESKIO not only saves lives, but helps build brighter futures through:
Even a small donation from you can have a major impact on someone's life.