REcent Scientific Publications
-2020-
270. Dananché C, Paranhos-Baccalà G, Messaoudi M, Sylla M, Awasthi S, Bavdekar A, Sanghavi
S, Diallo S, Pape JW, Rouzier V, Chou M, Eap T, Rakoto-Andrianarivelo M, Maeder M, Wang
J, Ren L, Dash-Yandag B, Nymadawa P, Guillen R, Russomando G, Endtz H, KomurianPradel F, Vanhems P, Sánchez Picot V. Serotypes of Streptococcus pneumoniae in Children Aged
<5 Years Hospitalized With or Without Pneumonia in Developing and Emerging Countries: A
Descriptive, Multicenter Study. Clin Infect Dis. 2020 Feb 14;70(5):875-883. doi:
10.1093/cid/ciz277. PubMed PMID: 31556939
271. Walsh KF, McAulay K, Lee MH, Vilbrun SC, Mathurin L, Francois DJ, Zimmerman M, Kaya
F, Zhang N, Saito K, Ocheretina O, Savic R, Dartois V, Johnson WD, Pape JW, Nathan
C, Fitzgerald DW. Early bactericidal activity trial of nitazoxanide for pulmonary tuberculosis.
Antimicrob Agents Chemother. 2020 Feb 18. pii: AAC.01956-19. doi: 10.1128/AAC.01956-19.
[Epub ahead of print]
272. Pierre-Louis MH, Rouzier V, Rivera V, Systrom HK, Julma P, Jean E, Francois LC, Pape
JW, Ocheretina O, Wright PF. Diagnosis of Tuberculosis Using Gastric Aspirates in Pediatric
Patients in Haiti. J Pediatric Infect Dis Soc. 2020 Feb 24. pii: piaa012. doi:
10.1093/jpids/piaa012. [Epub ahead of print]
273. Chen GL, Coates EE, Plummer SH, Carter CA, Berkowitz N, Conan-Cibotti M, Cox JH, Beck
A, O'Callahan M, Andrews C, Gordon IJ, Larkin B, Lampley R, Kaltovich F, Gall J, Carlton K,
Mendy J, Haney D, May J, Bray A, Bailer RT, Dowd KA, Brockett B, Gordon D, Koup RA,
Schwartz R, Mascola JR, Graham BS, Pierson TC, Donastorg Y, Rosario N, Pape JW, Hoen B,
Cabié A, Diaz C, Ledgerwood JE; VRC 704 Study Team. Effect of a Chikungunya Virus-Like
Particle Vaccine on Safety and Tolerability Outcomes: A Randomized Clinical Trial. JAMA. 2020
Apr 14; 323(14):1369-1377. doi: 10.1001/jama.2020.2477
274. Belaunzaran-Zamudio P, Caro-Vega Y, Giganti M, Castilho J, Crabtree-Ramirez B, Shepherd
B, Mejía F, Cesar C, Moreira R, Wolff M, Pape JW, Padgett D, McGowan C, Sierra-Madero J,
for the Caribbean, Central and South American network for HIV epidemiology (CCASAnet).
Frequency of non-communicable diseases in people 50 years of age and older receiving HIV care in
Latin America. Plos One. 2020 June 17, 2020. https://doi.org/10.1371/journal.pone.0233965
275. Dunbar W, Labat A, Raccurt C, Sohler N, Pape JW, Maulet N, Coppieters Y. A realist
systematic review of stigma reduction interventions for HIV prevention and care continuum outcomes
among men who have sex with men. International Journal of STD and AIDS. 2020 Jul 6. DOI:
10.1177/0956462420924984
276. Bisson G, Bastos M, Campbell J, Bang D, Brust J, Isaakadis P, Lange C, Menzies D, Migliori
G, Pape JW, Palmero D, Baghei P, Tabarsi P, Viiklepp P, Vilbrun S, Walsh J, Marks S. Mortality
in adults with multidrug-resistant tuberculosis and HIV by antiretroviral therapy and tuberculosis
drug use: an individual patient data meta-analysis. The Lancet. 2020 Aug 8. DOI:
https://doi.org/10.1016/S0140-6736(20)31316-7
277. Rouzier V, Liautaud B, Deschamps MM. Facing the Monster in Haiti. N Engl J Med. 2020 Jul
2; 383(1): e4. doi: 10.1056/NEJMc2021362. Epub 2020 Jun 16.
278. Dunbar W, Jean-Pierre MCA, Raccurt C, Pape JW, Coppieters Y. Attitudes of medical students
towards men who have sex with men living with HIV: implications for social accountability.
International Journal of Medical Education. 2020 Oct 23. DOI: 10.5116/ijme.5f87.39c2
279. Lookens J, Tymejczyk O, Rouzier V, Smith C, Preval F, Joseph I, Baptiste RJ, Victor J, Severe
P, Apollon S, Dumont E, Forestal G, St Preux S, Rivera V, Seo G, Charles B, Ariste W, Kingery
J, Devieux J, Koenig S, Nash D, Fitzgerald D, Safford M, Deschamps MM, Pape JW, McNairy
M. The Haiti cardiovascular disease cohort: study protocol for a population-based longitudinal cohort.
BMC Public Health. 2020 Nov 1; 20(1):1633. doi: 10.1186/s12889-020-09734-x. PMID:
33131500; PMCID: PMC7603639.
280. Vilbrun SC, Mathurin L, Pape JW, Fitzgerald D, Walsh KF. Case Report: Multidrug-Resistant
Tuberculosis and COVID-19 Coinfection in Port-au-Prince, Haiti. Am J Trop Med Hyg. 2020
Nov;103(5):1986-1988. doi: 10.4269/ajtmh.20-0851. PMID: 32978934
281. Xia Q, Lee MH, Walsh KF, McAulay K, Bean JM, Fitzgerald DW, Dupnik KM, Johnson WD,
Pape JW, Rhee KY, Isa F. Urinary biomarkers of mycobacterial load and treatment response in
pulmonary tuberculosis. JCI Insight. 2020 Sep 17;5(18):e136301. doi: 10.1172/jci.insight.136301.
PMID: 32809976
-2021-
282. Dunbar W, Pape JW, Coppieters Y. HIV among men who have sex with men in the Caribbean:
reaching the left behind. Rev Panam Salub Publica. 2021 Mar 3.
https://doi.org/10.26633/RPSP.2021.12
283. Hoffmann J, Chedid C, Ocheretina O, Masetti C, Joseph P, Mabou MM, Mathon JE, Francois
EM, Gebelin J, Babin FX, Raskine L, Pape JW. Drug-resistant TB prevalence study in 5 health
institutions in Haiti. PLoS One. 2021 Mar 18;16(3):e0248707.doi: 10.1371/journal.pone.0248707.
PMID: 33735224.
284. McAulay K, Schuetz AN, Fauntleroy K, Shen L, Merveille YM, Deroncelay A, Cole N,
Fitzgerald DW, Ocheretina O. Multidrug Resistant Pseudomonas aeruginosa in Healthcare
Facilities in Port-au-Prince, Haiti. J Glob Antimicrob Resist. 2021 Mar 1:S2213-7165(21)00048-
5. doi: 10.1016/j.jgar.2021.02.016. Epub ahead of print. PMID: 33662645.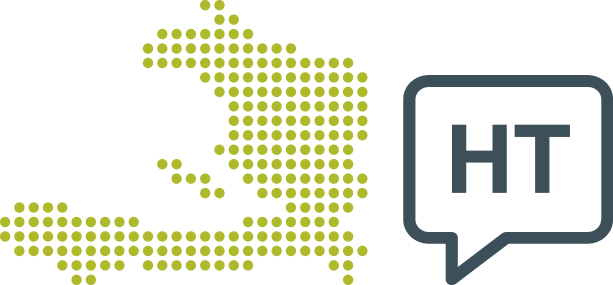 The estimated population of Haiti is 11.1 million people.
1983
GHESKIO has received uninterrupted funding from the NIH since 1983.