There are many ways to get involved with Haitian Global Health Alliance in support of GHESKIO.  
Host a house party to raise awareness about GHESKIO's remarkable work being done in Haiti 

Ask for gifts to HGHA on your birthday

Ask for wedding gifts to HGHA

Start a peer-to-peer fundraising campaign on your own

Donate gifts of securities 

Make a monthly gift on our Donate page
Come visit us! We host delegations to Haiti and we would love for you to come visit our campus, meet our clinicians and social workers and see our work firsthand.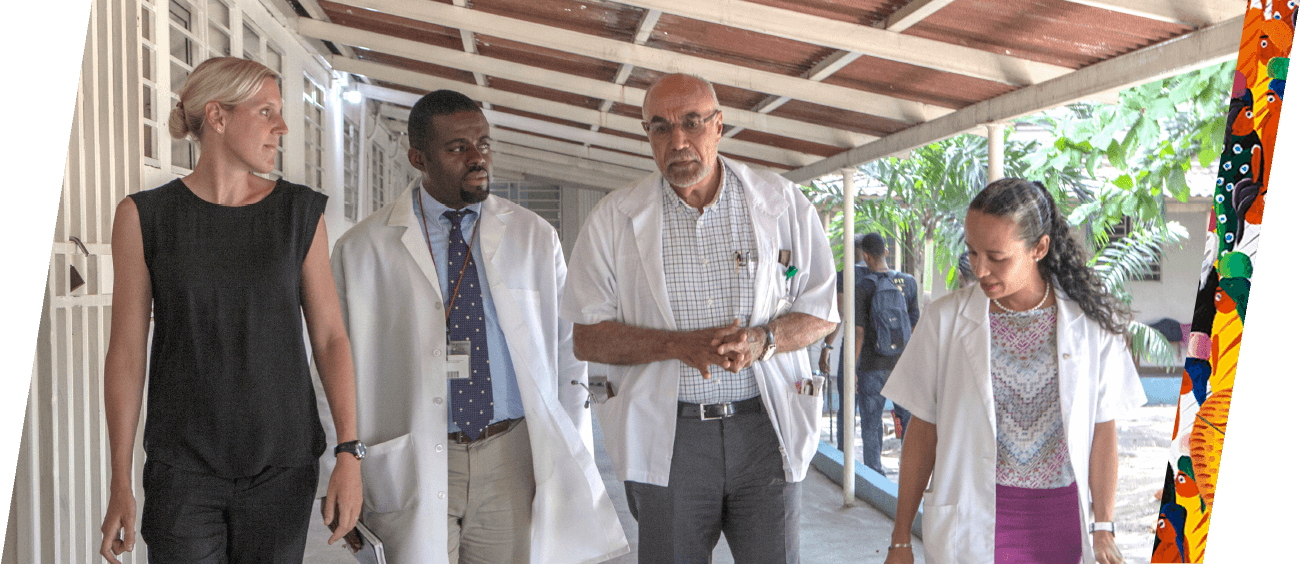 The community knows us for the last 33 years. They know it's their institution.