The largest training center in haiti

GHESKIO guides the development of models for the optimal care of diseases in Haiti by conducting operational research and carries out training for healthcare providers to scale up these models at the national level. Training is the third pillar of GHESKIO's mission.
As the largest training center in Haiti, GHESKIO provides training for thousands of medical staff annually (laboratory technicians, social workers, nurses, physicians, and pharmacists), as well as community and religious leaders. In addition, GHESKIO offers three specialized training programs:
(1) a training program for laboratory technicians, in collaboration with the National Public Health Laboratory (LNSP) of the Ministry of Health (MOH) and Fondation Mérieux, aimed at increasing laboratory capacity in Haiti, particularly in public health institutions;
(2) Haiti's first Masters in Public Health (MPH) program (in 2005) aimed at increasing capacity in conducting research in HIV and related conditions; and
(3) Haiti's first nurse practitioner (NP) training program (in 2009), with special focus on the management of HIV, tuberculosis (TB), and nutrition. This program was created to compensate for the shortage of qualified personnel capable of caring for HIV-infected patients, particularly at public sites and in rural areas. Both the MPH and the NP programs are conducted in collaboration with Cornell and Quisqueya Universities and are approved by the MOH.
In addition, in collaboration with the MOH, GHESKIO provides training for thousands of polyvalent community health workers (Agent de Santé Communautaire Polyvalent ASCP).
Through rigorous research and innovative treatment, GHESKIO has developed programs that have been published in prominent medical journals that demonstrate treatment outcomes rivaling those of medical centers in the U.S. at a fraction of the cost. These programs have resulted in modified global guidelines for treatment of HIV/AIDS, particularly in the early stages of the disease.
GHESKIO's research into the management of HIV and tuberculosis co-infection have had global impact. GHESKIO demonstrated that using isoniazid (an antibiotic) prophylactically decreases new infections of TB and AIDS and improves survival in HIV-positive individuals. Recommendations from GHESKIO's clinical trials, along with others, have been adopted by the World Health Organization, thereby changing international guidelines on the management of HIV-TB co-infection.
GHESKIO has worked in partnership with the Weil Cornell Medicine Center for Global Health since 1982. The Center collaborates with international partners to improve the health of people in resource-poor countries through research, training, and service.
There are many challenges in delivering medical care to economically challenged populations with an excess demand for services and extremely limited resources with which to supply them. GHESKIO has made significant investments in electronic medical records that are easily accessible and accurate across sites. GHESKIO team members perform extensive analytics to determine best practices in treating and retaining patients in care.
GHESKIO has also secured the pro bono collaboration of a statistical and programming team from a prominent research firm that provides analytical and systems support to GHESKIO researchers and IT specialists to facilitate outcomes measurement and real-time review of clinical practices to improve the quality of care and patient experience.
In 1984, GHESKIO initiated the first course on HIV, the Paris STI International Course held by Alfred Fournier Institute and Bichat/Claude Bernard Hospital, and has maintained its support to this course for more than 30 years. GHESKIO staff also participated in the training of Caribbean and African healthcare workers in Saint Lucia, Dominica, Martinique, and Burkina Faso. Research on HIV treatment has been pursued with several Caribbean countries and results have been published together.
Short-Term Training
GHESKIO offers training to a broad array of Haitian healthcare workers and medical personnel, including medical students, social workers, psychologist, laboratory technicians, nurses, dentists, physicians, pharmacists, and investigators interested in research careers. GHESKIO trainees also include community and religious leaders, parents, teachers, and journalists. Short-term training (one week to six months) is offered to support clinical services and research activities at partner organizations in Haiti. For example, GHESKIO is the national center for training laboratory technicians to conduct HIV serologic testing, and hundreds of laboratory technicians from across Haiti have trained at GHESKIO. GHESKIO developed national algorithms for the management of sexually transmitted infections and has trained thousands of clinicians in the syndromic management of sexually transmitted infections. GHESKIO trainees can be found in just about any hospital or health clinic in Haiti in which HIV services are provided.
Neisseria gonorrhoeae resistance to penicillin has been demonstrated in Haiti in the 1990s, and resistance to quinonolone has also recently been found by the GHESKIO team in more than 12% of cases, which called each time for a change in national treatment guidelines and modifications of training courses.
GHESKIO has been a key partner for the MOH in training healthcare workers in the management of cholera after the onset of the national epidemic in 2010 just following the earthquake catastrophe, and it is still performing management and training in its own cholera referral center (Centre de Traitement et de formation de la diarrhée).
Long-Term Training
GHESKIO recruits talented young Haitian investigators for long-term training in Haiti and abroad. Trainees focus on priority research areas necessary for developing and expanding HIV care and prevention services: HIV vaccines, pediatric and adult antiretroviral therapy, health outcomes of HIV care and prevention, pediatrics and the prevention of mother-to-child transmission, tuberculosis and other HIV-associated opportunistic infections, ethics, and HIV pathogenesis, immunology, and virology. About 95% of these trainees remain in Haiti, and many stay at GHESKIO to continue their work.
Health Professional Training
Through the combined efforts of GHESKIO, U.S. universities, and Quisqueya University in Port-au-Prince, Masters of Public Health (MPH) and Nurse Practitioner (NP) degree programs were established to provide GHESKIO and Haiti with the next generation of clinical investigators.
Key Awards
GHESKIO provides research training that is supported by the U.S. National Institutes of Health Fogarty International Center and clinical training that is supported by the President's Emergency Plan for AIDS Relief (PEPFAR). A Fogarty AIDS International Training and Research Program award to Cornell and an International Clinical, Operational, and Health Services Research Training award to GHESKIO have helped to educate hundreds of young research investigators and staff (clinical, lab, pharmacy, data services, and administration).
Training for North American and European Students and Physicians
GHESKIO hosts undergraduate, graduate, and medical students and postdoctoral fellows from North America and Europe for research training. Students are assigned a Haitian mentor and perform behavioral, clinical, public health, or laboratory-based research. Past trainees have published research articles in The New England Journal of Medicine, The American Journal of Public Health, and Clinical Infectious Diseases, as well as presented their research at international conferences.
Major GHESKIO Training Programs
AIDS International Training and Research Program (1988–2008)
Since the beginning of the program, GHESKIO has mentored more than 50 Haitian long-term trainees. Funding is provided by the Fogarty International Center, and GHESKIO's support was competitively renewed in 2003. The initial focus of the grant was to provide short-term, high-impact training in epidemiology and laboratory techniques to rapidly characterize the epidemiology of HIV. Over time, as the AIDS epidemic matured and the needs of our collaborators changed, the focus has shifted to long-term training with an emphasis on interventions for both the treatment and prevention of HIV/AIDS and associated co-infections.
The Fondation Rodolphe Mérieux Laboratory Training Program (2001 to present)
The Fondation Rodolphe Mérieux was established in the memory of Rodolphe Mérieux, who died tragically in the 1996 TWA Flight 800 accident. The French foundation has been an important supporter of GHESKIO's service, research, and training agenda since the program's inception. The focus has been on strengthening GHESKIO's laboratory capacity through the purchase of laboratory equipment and support for a full-time laboratory specialist from Europe to live in Haiti and provide training to local laboratory staff.
The International Training and Education Center on HIV (I-TECH) (2003 to present)
With support from PEPFAR, I-TECH leads a consortium of international and domestic partners with expertise in diverse areas of HIV/AIDS planning, clinical care, training, and support. The I-TECH program supports clinical and laboratory faculty members from the Weill Medical College of Cornell University working in Haiti.
International Clinical, Operational, and Health Service Research Training Program (2004–2009)
The goal of this training program is to increase capacity in integrated clinical, operational, and health services research in support of Haiti's national scale-up of HIV prevention and care services. Support is provided by the Fogarty International Center. GHESKIO, in collaboration with Haitian and international partners, will develop short- and long-term training curriculum in clinical, operational, and health services research methodology. A Masters in Public Health Program offered in Haiti in collaboration with Quisqueya University will be the culmination of this curriculum development.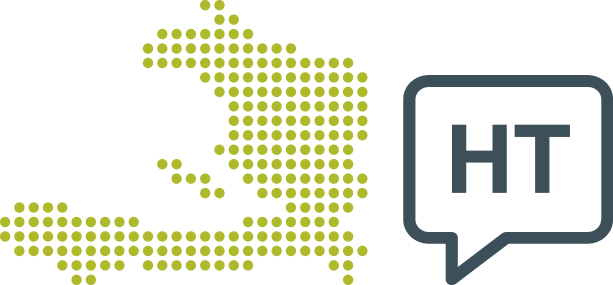 In Haiti, GHESKIO has trained more than 35,000 medical personnel
6,246
GHESKIO has trained over 6,000 nurses and nurse assistants.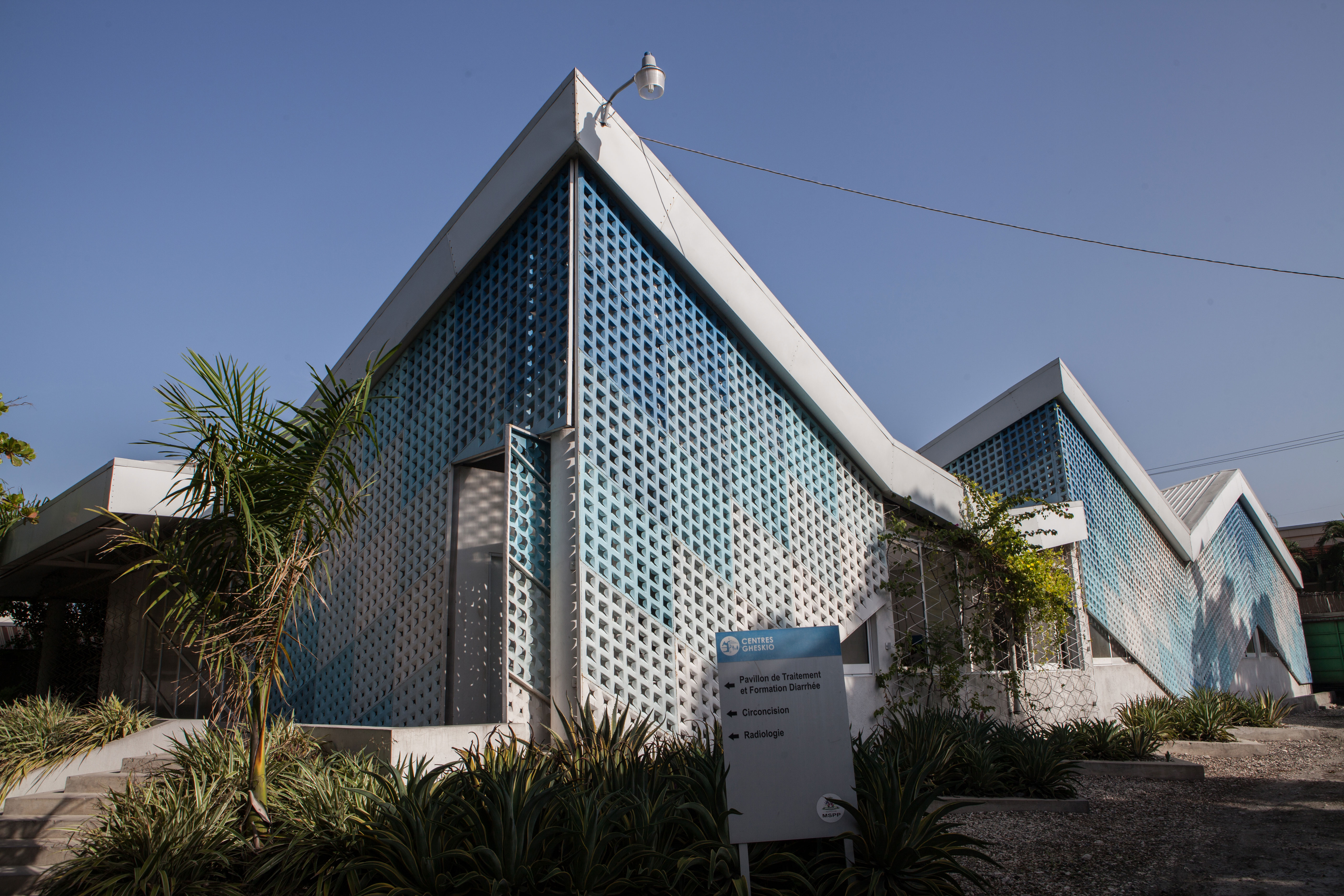 Haiti's 2010 cholera outbreak was the worst the world has suffered this century. However, thanks to much dedication, Haiti has not experienced a single case of cholera in three years.   Haiti's Ministry of Health (MOH) led a plan that evolved with the epidemic,...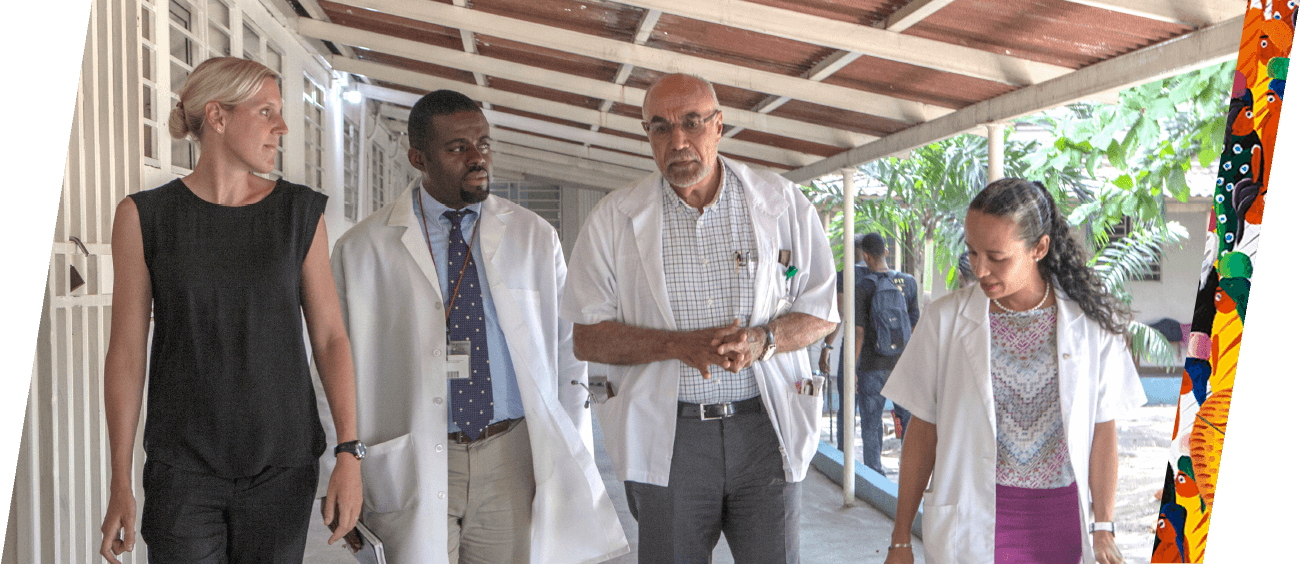 The community knows us for the last 33 years. They know it's their institution.